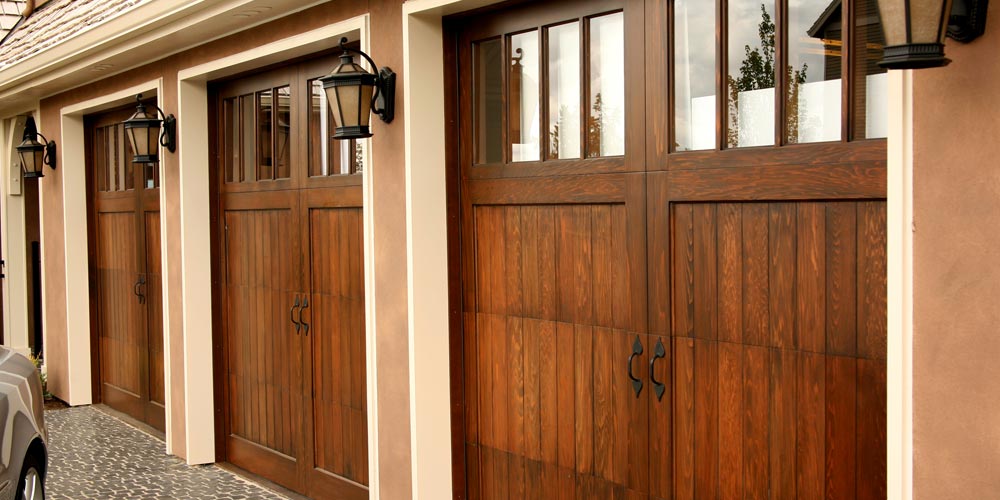 ---
Residential Garage Doors
for Portland, ME; Portsmouth, NH; and the Surrounding Areas
When you need a new residential garage door in the Portland, ME area, DSI Door Services Inc. can help. We offer overhead and
automated doors
from the leading manufacturers in the Maine and New Hampshire area. We are located in Portland, ME and serve the surrounding areas of Portsmouth, NH; Alfred, Auburn, Augusta, Bath, Biddeford, Boothbay, Bridgton, Brunswick, Cape Elizabeth, Casco, Cumberland, Falmouth, Farmington, Freeport, Gardiner, Gorham, Gray, Harpswell, Kennebunk, Kittery, Lewiston, Limerick, New Gloucester, Norway, Ogunquit, Old Orchard Beach, Oxford, Raymond, Rockland, Saco, Sanford, Scarborough, Sebago, Standish, Topsham, Turner, Waterville, Wells, Westbrook, Windham, Wiscasset, Yarmouth, and York, ME.
Advantages of Having Automated Doors
Increased Protection: During periods of inclement weather, your tools and outdoor recreation items can become damaged or even lost depending on the strength of the winds. In addition to weather-related protection, a garage door also allows your items and vehicle to be out of view from passersby. You may have expensive bikes or equipment that you would prefer to have locked up each night, and garage doors provide this protection.
Home Value: With the increased protection and curb appeal that garage doors offer, the value of your home increases. If you ever plan on selling your home, a recently replaced garage door will impress potential buyers.
Appearance: In addition to monetary value, garage doors also increase the curb appeal of your home. With our numerous styles and materials, you can create a personalized garage door that sets your home apart from the neighbors. This exterior enhancement will bring out the charm and character of your home.
With garage doors often being the first aspect of your home that people see when they pull in, it's important to have an efficiently functioning, well-maintained look. Luckily the team at DSI Door Services can help you with all your residential garage door needs. Please contact us today to learn more about our automated doors!
Manufacturers
Types of Garage Door
Classic Steel
Carriage House Type Steel
Carriage House Type Style – Other
Wood Garage Doors
Aluminum Full View Garage Door
Garage Door Trends
Home improvements provide numerous benefits including safety, curb appeal, and higher market value. The more common renovations that come to mind when hearing 'home improvement' are new roofs or siding replacements. However, upgrading your garage door might be just what you're looking for! Replacing your outdated garage door will not only enhance appearance, but it can also improve security and efficiency. Having a secure door will act as a form of protection for your belongings, and if you opt for one with an insulation capacity, you can reduce the costs related to your HVAC systems.
Windows: In the past, most garage doors were made with a hindered ability for natural lighting. However, that has changed recently, as garages have become more of a multi-purpose room than strictly a place to store your car. Whether they've been transformed into an exercise area or a workshop, windowed garages provide your space with the natural lighting you need. They also come in a plethora of coating and tinting styles as well as aluminum paneling to increase security.
Custom Designs: Why blend in when you can stand out? Handcrafted garage doors add attention to detail and a touch of personality to your home. Whether it's selecting a unique material such as wood or aluminum, or going for a contemporary style, customizing your door is a great way to enhance the aesthetic!
Insulation: In addition to lessening your carbon footprint, insulated garage doors can help your wallet too! Insulated doors will keep the hot and cold temperatures of the outdoors from entering your home. This will help keep your home at a comfortable temperature and will help reduce energy costs. Insulated garage doors can be found in numerous materials and styles, so you will have an expansive selection to choose from.
Call Us Today to Schedule Your Next Garage Door Project!
If you are looking to replace your existing garage door, then it is time to give the professionals at DSI Door Services Inc. a call. We will work with you to find you the perfect look for your home. With a variety of styles and brands, we assure you will have no problem choosing! Once you've found the right door – our garage door installers will be there to provide you a professional installation, along with our garage door technicians incase anything goes wrong with your new door.
Searching for a garage door for your commercial property? Click here to learn more! Our services span all over Maine, as well as parts of New Hampshire!